Golf simulators come in all shapes and sizes, and a costs vary wildly. You have to decipher a wide range of setups and decide what's best for you, though most are what the average golfer would describe as expensive. This article will explain why golf simulators are so much money. 
Golf simulators are expensive because they feature numerous high-quality products which are all essential for your golf shots to be recorded, analyzed and projected onto a screen. Golf simulator costs are concentrated at the initial setup phase, though you can start simple and upgrade over time.
I try and classify Golf simulator costs into the following categories: 
Initial setup costs, which include room alterations and planning, electrics, heating, and lights. 
Purchasing all the core golf simulator components
Ongoing costs such as software subscriptions and component upgrades
Finishing touches (such as room decoration) and training aids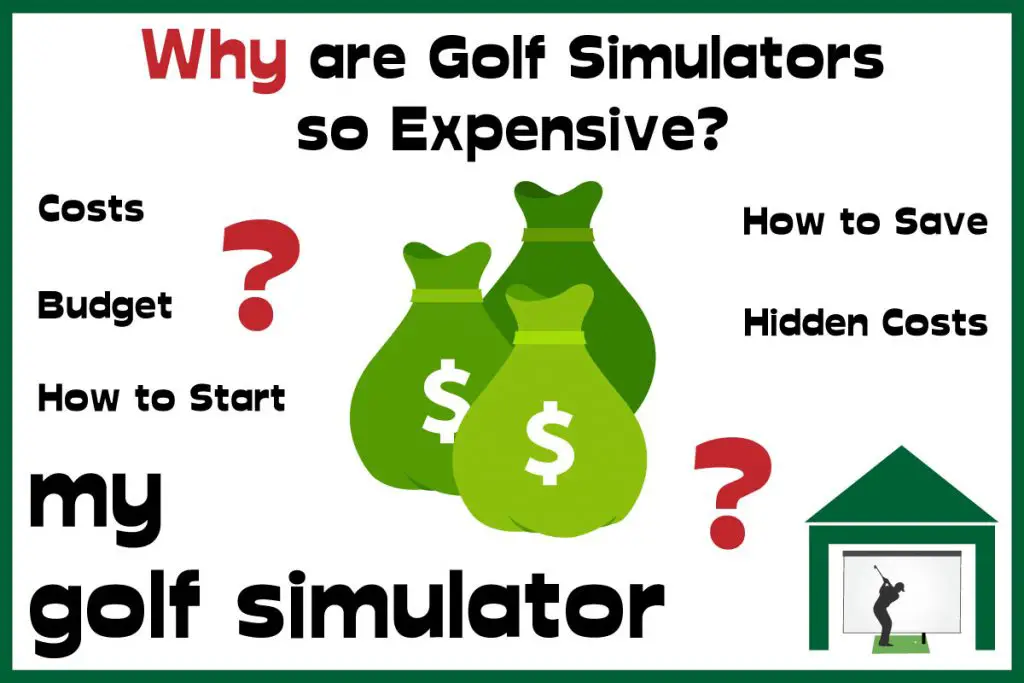 How much do golf simulators cost?
Are golf simulators expensive? When you make an initial search for a home golf simulator, you'll see everything from a simple hitting area costing no more than a few hundred dollars, to an ultra-high-end simulator room costing $70,000.
You can achieve a quality full golf simulator setup for around $7000, featuring the Skytrak launch monitor and Carl's Place Preferred Impact screen. I call a full golf simulator setup one that features an enclosure with launch monitor and hitting mat, and that projects an image onto an impact screen.
You can construct a golf simulator with varying levels of equipment. I cover all these different simulator setups with lists of example components in my dedicated post on Golf Simulator Costs here.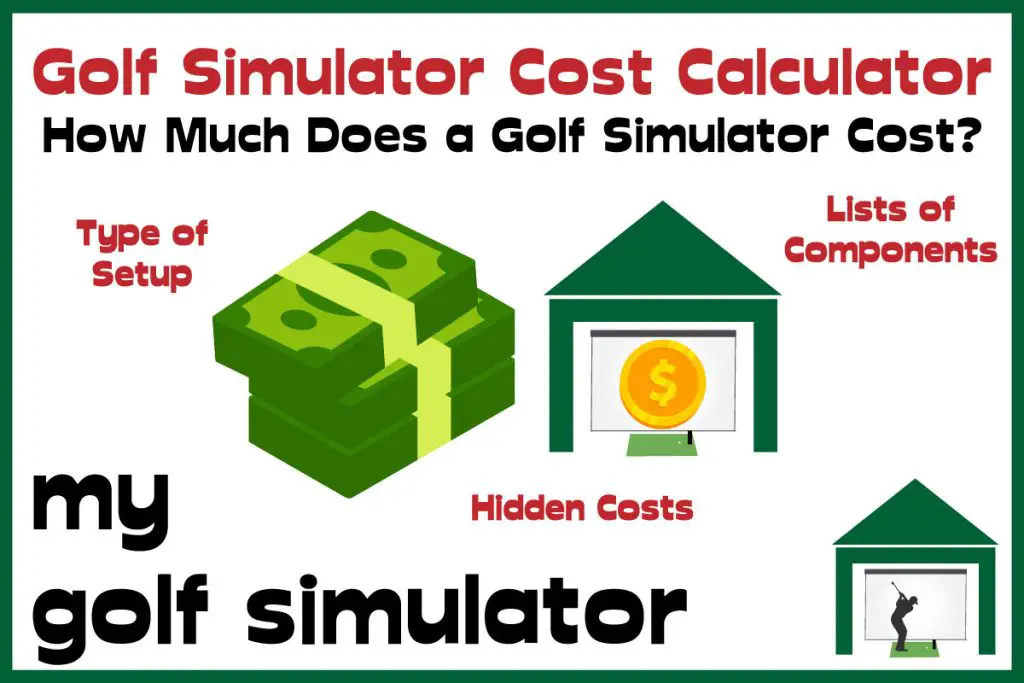 Launch monitors are generally classified as either radar systems or camera based models (photometric). These components feature highly sensitive and premium parts, that even on their own are a lot of money. 
For example, the cameras in the Foresight GC2 take photos at 10000 frames per second and send them to the software to be analysed to a high degree of accuracy. The cameras in a premium DSLR camera only record images up to 240fps, (whilst maintaining HD resolution) so I think you're getting a good deal out of your launch monitor unit.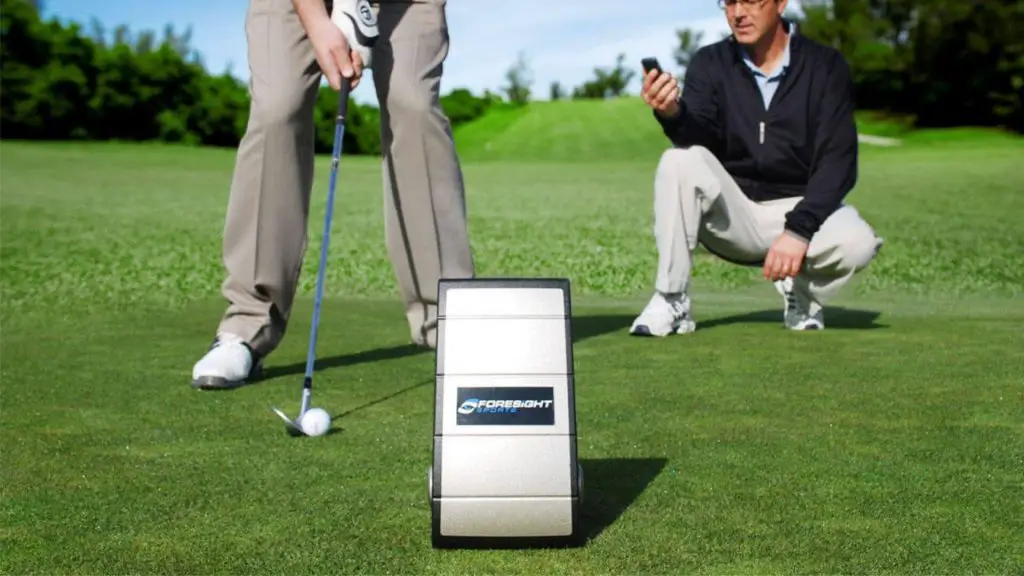 Similarly, when you consider exactly what a radar-based system like Mevo Plus or Trackman is doing when it records your ball flight, you start to understand why they're not cheap to buy. They have to record a moving object using radar (again with high degrees of accuracy and without too much interference) with parameters such as spin, speed, direction, and lots more.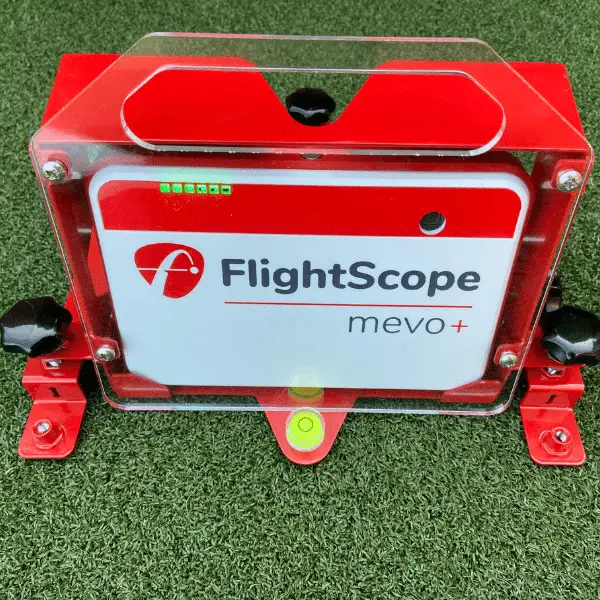 That's the type of technology I would expect to be used in research, science or even military settings. 
You have to buy lots of individual components for a golf simulator
There are several core components in a golf simulator and each can be expensive if you opt for one of the more premium brands. 
A prospective golf simulator owner must decide which of the core components in which they'll concentrate their budget. 
You could blow it all on an admittedly amazing GC Quad and then have to buy a cheaper mat, screen and enclosure. 
Alternatively, you could choose a cheaper launch monitor like Skytrak and use the same budget to construct a fantastic simulator enclosure setup optimised for image quality and packed with training aids. 
For a full golf simulator setup with an image projected onto the impact screen, you will need:
Launch monitor ($2000-$20,000+)
Golf hitting mat ($100-$1100)
Projector ($500-$1500)
Computer (variable costs, example of $1000, cheaper if you opt for a tablet / iPad or smartphone)
Impact screen ($450-$1000)
Enclosure +/- Netting (DIY options around $300, ready made options around $800+)
Simulator Software (variable costs, around $950 for TGC 2019, there are cheaper and more expensive options)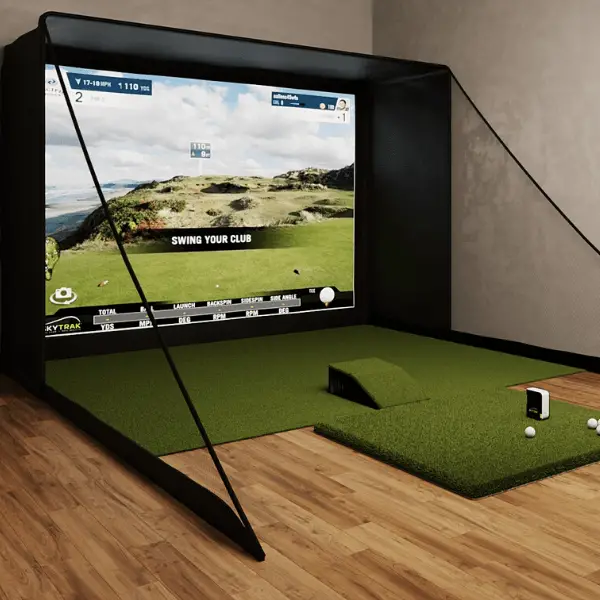 There are many extra costs associated with a golf simulator that most people embarking on a build will consider. 
Cameras to allow recording and analysis of your swing
Training aids 
Room alterations (can be very high depending on your circumstances. You should always consult a building engineer if planning structural changes)
Floor alterations (many people strive to be able to add a putting green to their simulator area in front of their screen).
Power (I always recommend asking an electrician to add some extra sockets to your room).
Heating (no-one wants to play golf in a freezing cold simulator space)
Lighting (launch monitors like Trackman have their own specified lighting setup, with most other launch monitors you may wish to add custom lights like overhead spotlights).
Surround sound and options to enhance the experience of using your simulator as a home theatre
A beer fridge (of course)
Seating if you have the space 
Decorations (who doesn't want a big Tiger mural or a towel from The Masters?)
Are golf simulators worth it?
Despite the high initial cost of a golf simulator, the value of your investment to your golf game only increases as time progresses and you use it more.
You get to some of the best courses in the world via your simulation program, consider the amount of money in green fees you've saved, not to mention travel and accommodation costs. The average green fee in the USA in 2020 was $61, as per research from the National Golf Foundation, and it costs around $575 to play Pebble Beach in high season. Four or five rounds a week will add up to a lot of money over time.
I'm able to use my golf simulator to practice my strike and swing changes every single day of the year, whatever the weather. This is such an advantage over everyone else at my golf club. I can start the competitions as my golf club in April fully practiced and ready, rather than having to shake off six months of rust like everyone else.
I wrote a guest article for Carl's Place comparing the costs of different golf simulator setups with the costs of regular outdoor golf. 
Check it out, you'll find see how good value simulators actually are! 
Can I start simple and upgrade?
Unless you have all the necessary funds liquid and ready to go, you will probably join the majority and build your golf simulator up over a period of years.
As long as you have space enough to swing indoors then you can build a golf simulator. It just may start out with a simple mat and golf net. When you have enough money to upgrade you can add a launch monitor and then a proper enclosure and screen.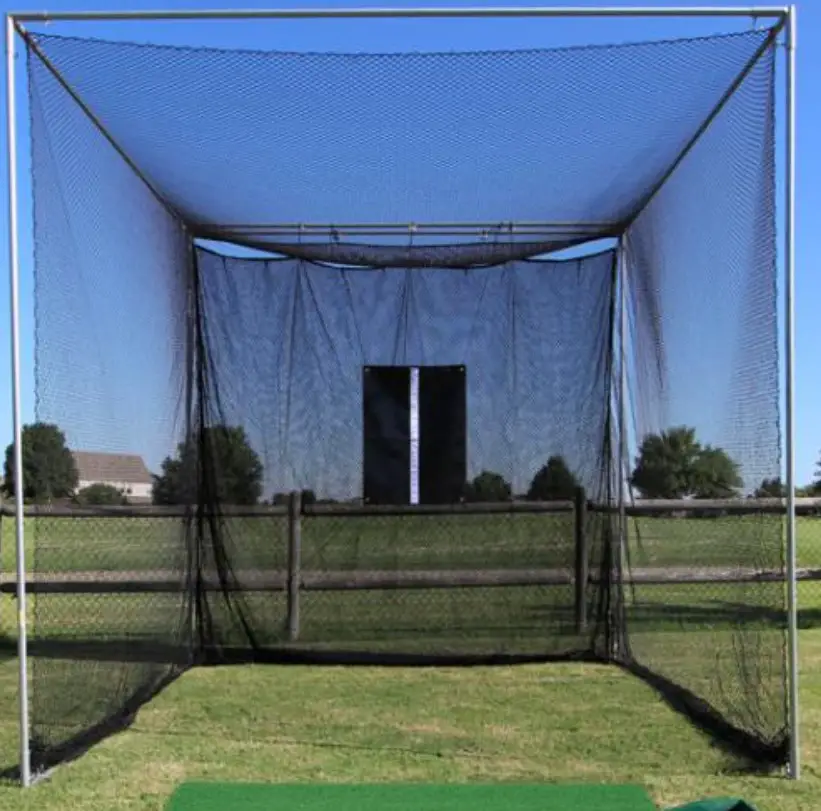 I said at the start of this post that golf simulator costs are concentrated at the initial setup phase. This is true if you want a full golf simulator setup with all the bells and whistles straight away. 
If you spread your costs out over a couple of years and upgrade as you go, the cost of a simulator seems much less like a mini mortgage. 
What is the best affordable golf simulator setup?
Here is just one possible configuration for a quality affordable full golf simulator setup. 
These components will get you set up and ready to go quickly with a full home golf simulator. You'll be able to practice using all of Mevo Plus's quaity FS app features and practice modes, as well as taking advantage of the tens of thousands of courses available on TGC 2019. All you need is enough space in your simulator room. You can upgrade in later years if you want to and when you feel ready.
You could easily swap out Mevo Plus for Skytrak and the cost would be very similar if not identical. Use this table as a base and then work out your costs if you plumped for a more expensive mat or you go for Carl's Premium screen instead. You might also get a good deal on a second hand projector and save some money compared to these costs.
Yes, golf simulators are expensive, though I believe they are actually great value for money if you consider the investment over time. You can also get a fully working golf simulator at home without spending Trackman money. Best of luck with your golf simulator builds!