2023 brings massive updates to the golf simulator and launch monitor markets, with new equipment, new software integrations and much more! Here are the early 2023 golf simulator technology news headlines:
An official integration between Foresight and GS Pro has been announced
GS Pro has added a TopGolf Range to the program
Uneekor will launch TWO new launch monitors, the Eye XO2 and Eye Mini
Rapsodo has launched a new launch monitor, the MLM 2 Pro
Further updates to Mevo Plus bring face-impact location and a PC version of the FS App
Updates to Skytrak, Awesome Golf and much more!
GS Pro and Foresight Integration
This is huge!
Foresight and GS Pro have announced an official integration. Initially announced in January 2023, at the time of writing we are still waiting for concrete information on when this official integration will launch and in what form the integration will be. I will update this page as soon as we hear firm plans.
So, will we see a full and unrestricted integration of GS Pro into the Foresight flagship launch monitors such as GC Quad and GC3? Or perhaps a more specific license offering.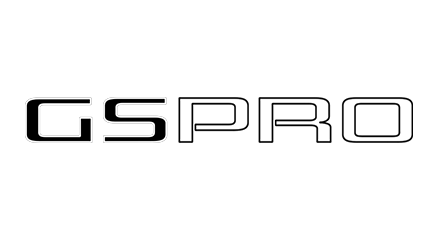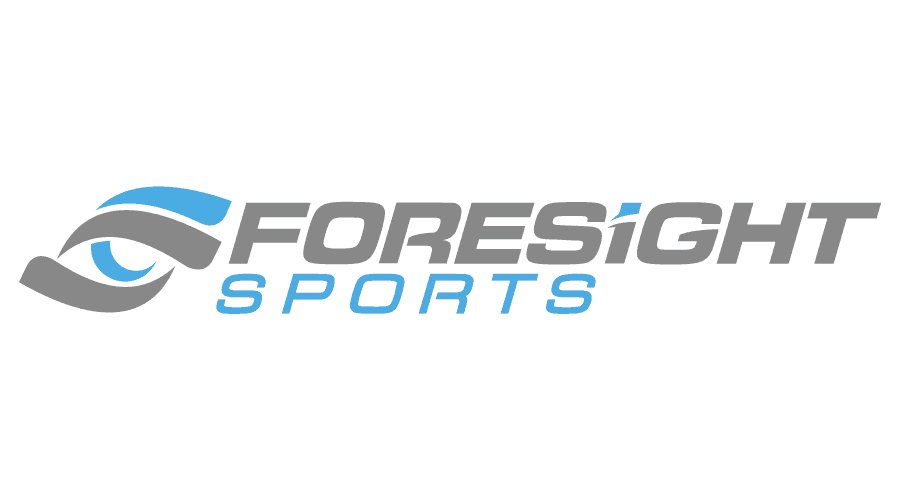 GS Pro has established a position at the top of the golf simulator software world over the last few years.
For a long time, GS Pro didn't have official integration with many of the top launch monitors, Uneekor being the initial exception, with Flightscope joining later on.
Golfers have been using the GS Pro open API to play the software on their launch monitors on an 'unofficial basis'.
Launch monitor manufacturers were well aware of this and now, I think, a decision has been made to integrate with GS Pro, rather than trying to be direct competitors (notably Foresight's also excellent FSX 2020 software).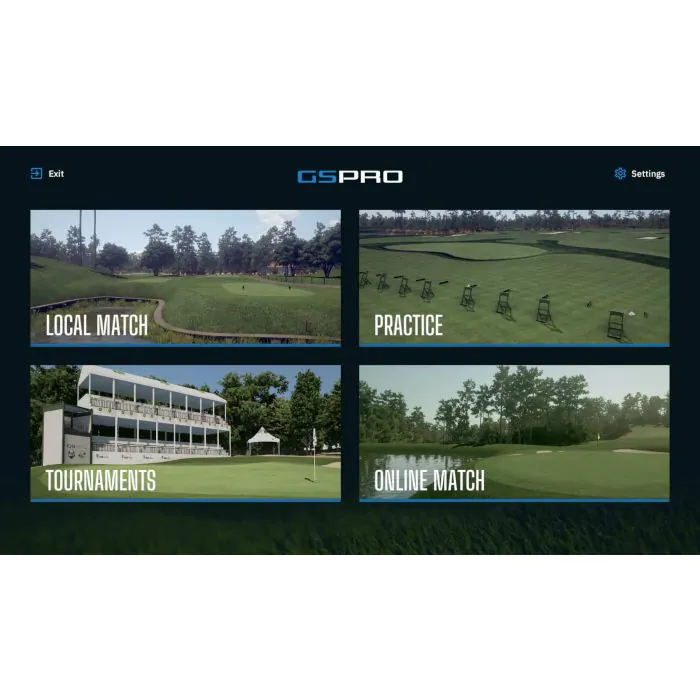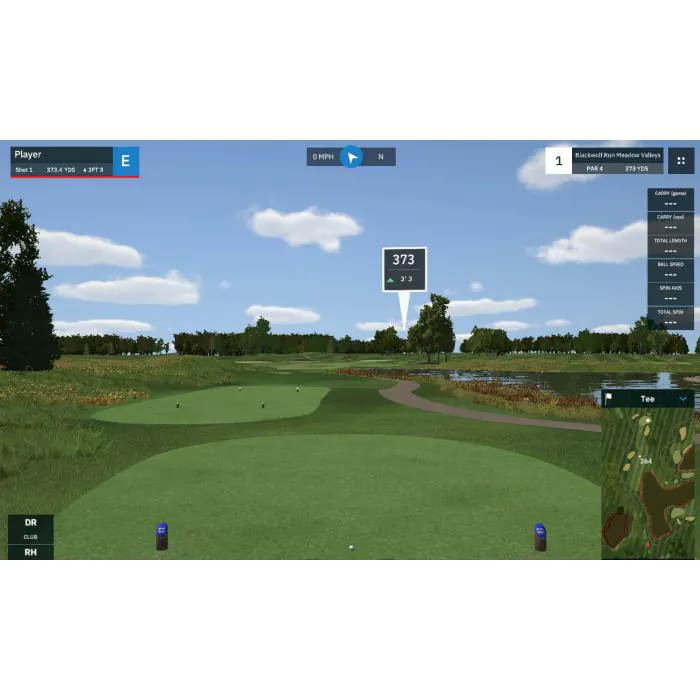 GS Pro Adds a TopGolf Driving Range
GS Pro has integrated with another well-known brand this spring, TopGolf, which further elevates the growth and stature of the program.
Official integration with the software that many would suggest is the best simulation program available, is a wise business decision. It improves the overall package of a launch monitor (especially when major competitors offer well-established official integrations too).
Check out this great video from Golf Simulator Videos on YouTube showing you Top Golf on GS Pro.
Flightscope Mevo Plus 2023 Edition and Impact Location
Addition of Impact Location
Flightscope Mevo Plus has launched another add-on for the Mevo Plus launch monitor this spring, Impact Location! This shows you where the ball strikes the club face at impact, whether it be in the center or towards the heel or toe.
You need to already own the Pro Package for Mevo Plus which adds several club data points at a (variable) extra cost of around $999. The Impact Location add-on comes with a lifetime license via digital key and costs around $449.
Impact location is a data parameter normally found only on the more premium launch monitors.
However, I think this price point is quite steep for this functionality. A much cheaper option is of course to use foot spray on your club face, though this is not as high-tech.
Some golfers would say that you can feel whether you've hit the ball from the toe or the heel and whilst this is true, the addition of face impact location with Mevo Plus will allow proper quantification of your average strike.
Again, you can achieve a rudimentary version of this with foot spray or a similar spray to the face before each shot. This doesn't appear as data on your sim software though! At the time of writing, the impact location doesn't transfer through to GS Pro yet, but I expect this will change.
Mevo Plus 2023 Edition
Mevo Plus has had quite a technological overhaul in the last few years. We've seen both the Fusion Tracking update and Pro Package launch in the last year. Both the accuracy and data offering of the Mevo Plus have been dramatically improved.
Add to this the official integration with GS Pro and you have a very solid launch monitor on your hands at an affordable price.
The 2023 Edition of the Mevo Plus features the following extra features:
Fusion Tracking Update Included (though the update is free on the older version too)
PC Version of the FS App included (see below)
A larger battery (rated for 3 hours rather than 2 hours)
Improved wireless capability (5GHz frequency as well as 2.4GHz)
The included E6 Connect license contains 10 courses rather than 6
The On/Off button is now more hidden which makes the unit more waterproof
Flightscope has chosen to continue to focus attention and investment on the Mevo Plus this year by adding face impact location to the data parameters offered. This further blurs the gap between their mass-market Mevo Plus and previously higher-end more specialized X3 and Xi Tour.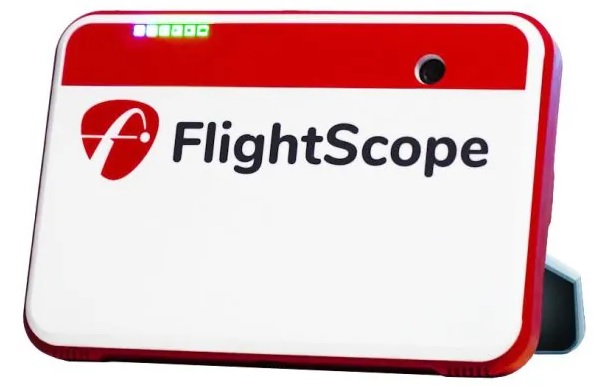 PC Version of FS App
There has long been a clamor for Flightscope to include a PC version of their app, which began as smartphone and tablet use only. Flightscope has answered this call and a PC version has now launched.
The PC version of FS Golf is included with the 2023 version of Mevo Plus and with the Pro Package add-on, however, it is a paid add-on ($99) for those with older Mevo Plus units who have not upgraded to the Pro Package. This has been controversial with this group who have felt their earlier adoption of the product should be rewarded.
The system requirements for the PC version of the Flightscope FS App are:
Intel i5 Processor
Nvidia 1070 Graphics Card equivalent (Dedicated GPU with DirectX Support)
Windows 10 64-bit (Required)
Internet Connection (Required)
Internal 5Ghz Wi-Fi cards (Required, dongle not supported)
Uneekor Eye Xo 2
The Uneekor Eye Xo has been followed by a sequel launch monitor! This is massive news as the Eye XO has established itself as one of the best launch monitors on the market (it's my favorite too)!
I think the Eye Xo is the best value launch monitor on the higher end of the market. You get data accuracy comparable to market-leading Trackman and GC Quad alongside a very solid software offering, non-marked ball technology, and concurrent left and right-handed play.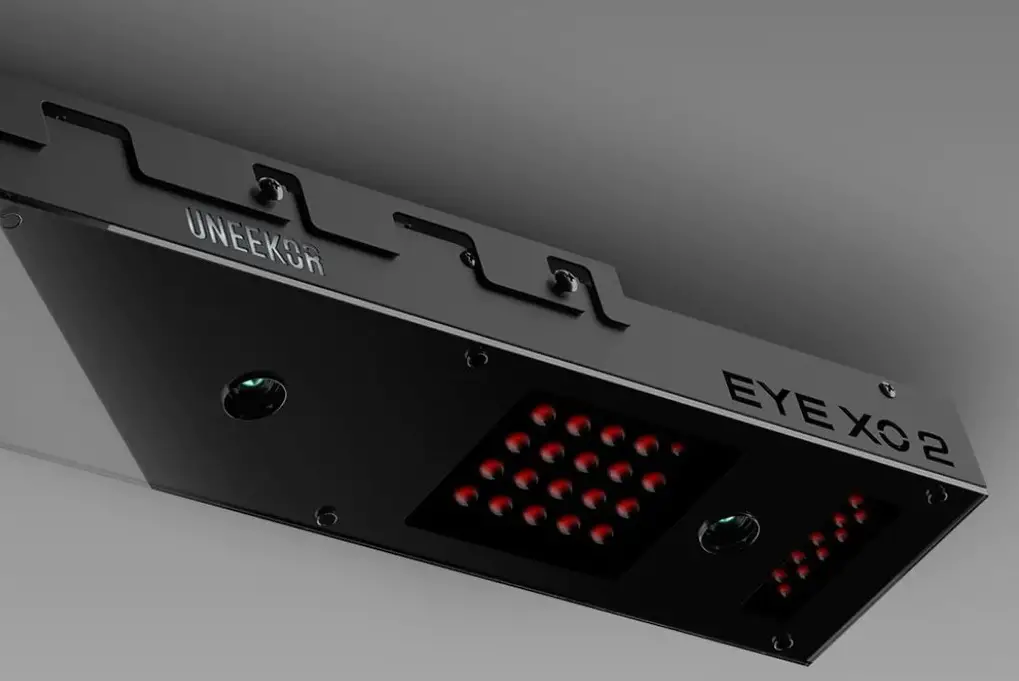 Uneekor Eye XO2 Differences vs Eye XO
I think it will be difficult for the EYE XO2 to dramatically improve on the EYE XO as the first edition is excellent. So, what are the differences?
EYE XO2 offers a much increased size hitting area – 28″ x 21″ rather than 15″ x 12″

This allows the EYE XO2 to be used by both left and right-handed golfers in more narrow rooms. Whilst the original Eye Xo allows concurrent left and right-handed play, to have a central hitting area, you'd be looking at a wider room width to accommodate the swings of both left and right-handed golfers (eg 15ft). The EYE XO2's larger hitting area allows more wiggle room here, so you can use the launch monitor for both left and right-handers with a width of more than 13ft.
A 3rd camera has been added to facilitate the increased hitting area capability, though this does not appear to alter the data accuracy or launch parameters.
The new larger hitting zone allows for the addition of a central hitting mat featuring alternate turfs such as rough and even bunker simulation. This feature is popular in Korean markets and is featured on the Uneekor website. The specific Uneekor hitting mat is not included with the launch monitor though. I will update this page when I find retailers shipping them.

There is now a light and sound signal to show that the launch monitor is ready for you to hit.
For this, the EYE XO2 will cost an additional $4,000, which is does appear a large increase for the additions above. Though if you are set on the EYE XO but need the larger hitting zone for left and right-handers in a more narrow room, it's a great option compared to spending more on an alternative premium launch monitor.
Uneekor Eye Mini
Given the success of Uneekor's two fixed-position launch monitors (the QED and Eye XO), the golf simulation world is eager to see how Uneekor will bring that expertise and quality into a portable launch monitor.
The Uneekor Eye Mini is due for release in April 2023 (imminently) and will cost $4500. This puts it in a price bracket between the Mevo Plus, Skytrak, and Bushnell Launch Pro which are cheaper, and the more expensive Foresight GC3.
Uneekor Eye Mini will record the following data points:
Ball Data

Ball Speed
Side Spin
Back Spin
Side Angle
Side Distance
Launch Angle
Carry Distance

Club Data

Club Head Speed
Club Path
Attack Angle
Smash Factor
At the moment, the Eye Mini won't be launching with any more advanced club data (eg Face Angle, face to path, impact location), we will have to wait to see if these parameters become available in the future. They are available on Mevo Plus and Foresight GC3.
I very much look forward to seeing the Uneekor Eye Mini up close. I'm super keen to learn if the quality of the Eye XO (my favourite launch monitor) will be reflected in a portable budget-friendly model.
Skytrak Update to Version 4.3
In January 2023, Skytrak launched a firmware update to version 4.3 which brought the following fixes:
Improved security features
Fixes for Android 11 connection issues
Fixes for issues with club and bag synchronization
Improvements to the migration of servers to GolfTec
Fixes for licensing and membership issues
It's been a big year in the background for the Skytrak launch monitor, with the parent company Skycaddie being acquired by GolfTec. We shall have to wait and see if there are further changes planned to the Skytrak system under the new owners.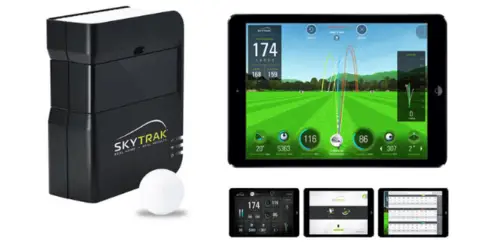 Awesome Golf – Graphics Update and Integration with Garmin R10
Awesome Golf has long been a well-liked software program that caters to the fun aspect of golf simulation. This last winter, we saw Awesome Golf increase it's compatibility offering by integrating with the Garmin R10.
Awesome Golf was already integrated with Flightscope and available on all its launch monitors including the Mevo Plus, but is a very welcome addition to the R10.
Another fantastic update was launched recently to Awesome Golf's graphics. An improved Unity engine has allowed improvements to the majority of textures and surfaces in the software.
The added perk is that Awesome Golf does not have the significant graphics card requirements of competitor golf simulation software programs, and it's cheaper too.
Awesome Golf is a fantastic option for anyone with a Garmin R10 or Flightscope Mevo Plus who hasn't yet invested in a high-end PC and wants to try out an affordable new software program. Check out my posts on golf simulator system requirements and software compatibility here.
Rapsodo MLM2Pro Launch
The Rapsodo MLM 2 Pro is the successor to Rapsodo's Mobile Launch Monitor (MLM) and is a low-budget (but hugely exciting) portable radar-based launch monitor. These features would make the MLM 2 Pro a direct competitor to the Garmin Approach R10.
The R10 has managed to establish itself firmly at the low-price end of the proper launch monitor market so I expect the MLM 2 Pro will have some difficulty displacing its rival from this position.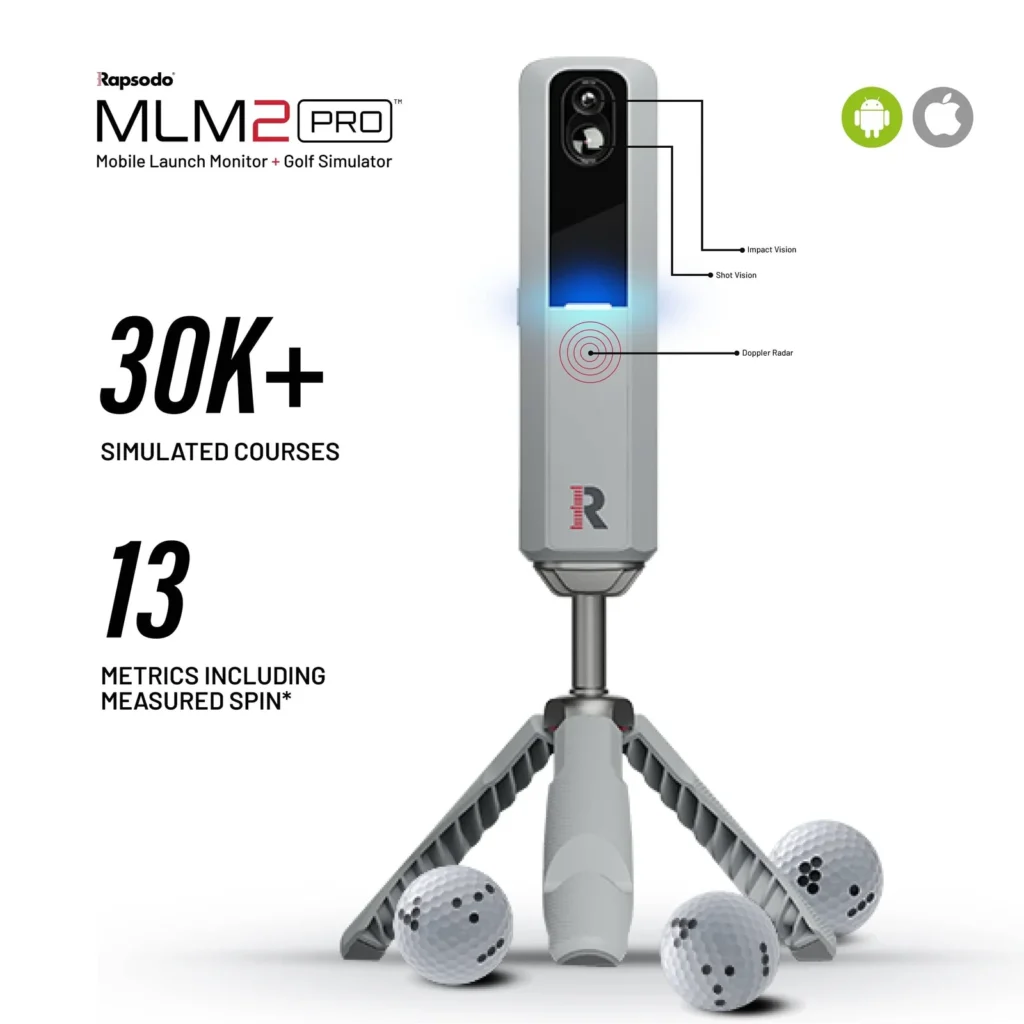 Impact Vision Camera
You will be able to see in slow motion the path that your club travels and the point at which it makes contact with the ball thanks to the high-speed camera that is embedded right into the product. The camera captures 240 frames per second.
Shot Vision Camera
This high-definition 2K video camera includes a lens that captures a broad field of view and can record swing movies alongside a shot tracer, which enables viewers to watch how the ball moves as it is hit.
This launch monitor has the capability to interface with your smartphone and combine several swing angles in order to perform simultaneous video analysis of the swing. When compared to other manufacturers, who typically concentrate their early efforts on iOS integration, Android users can take advantage of increased interoperability.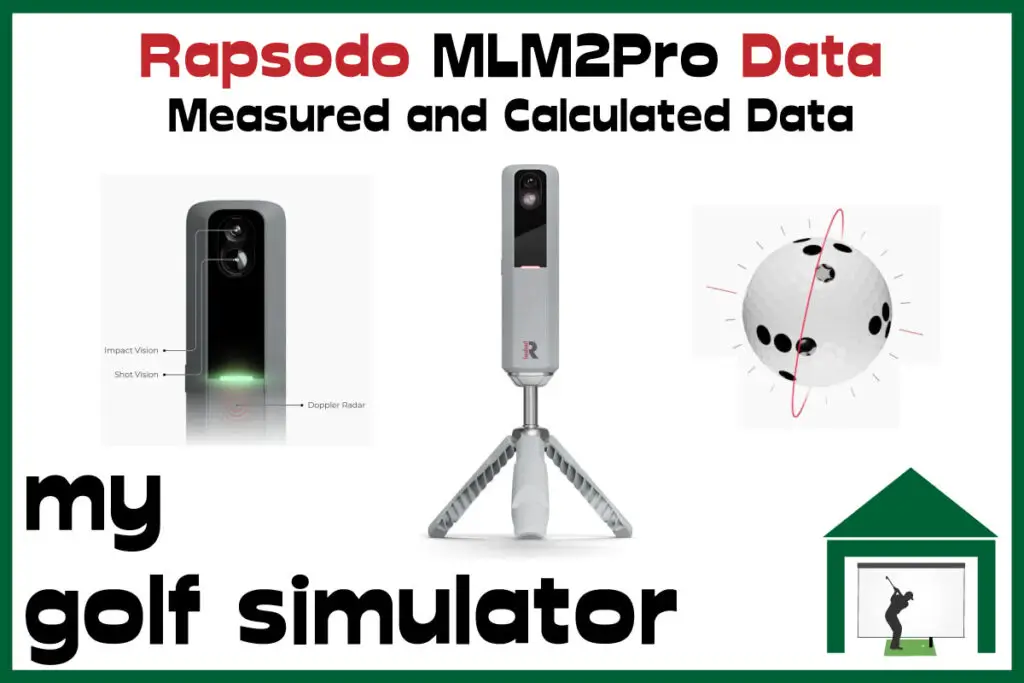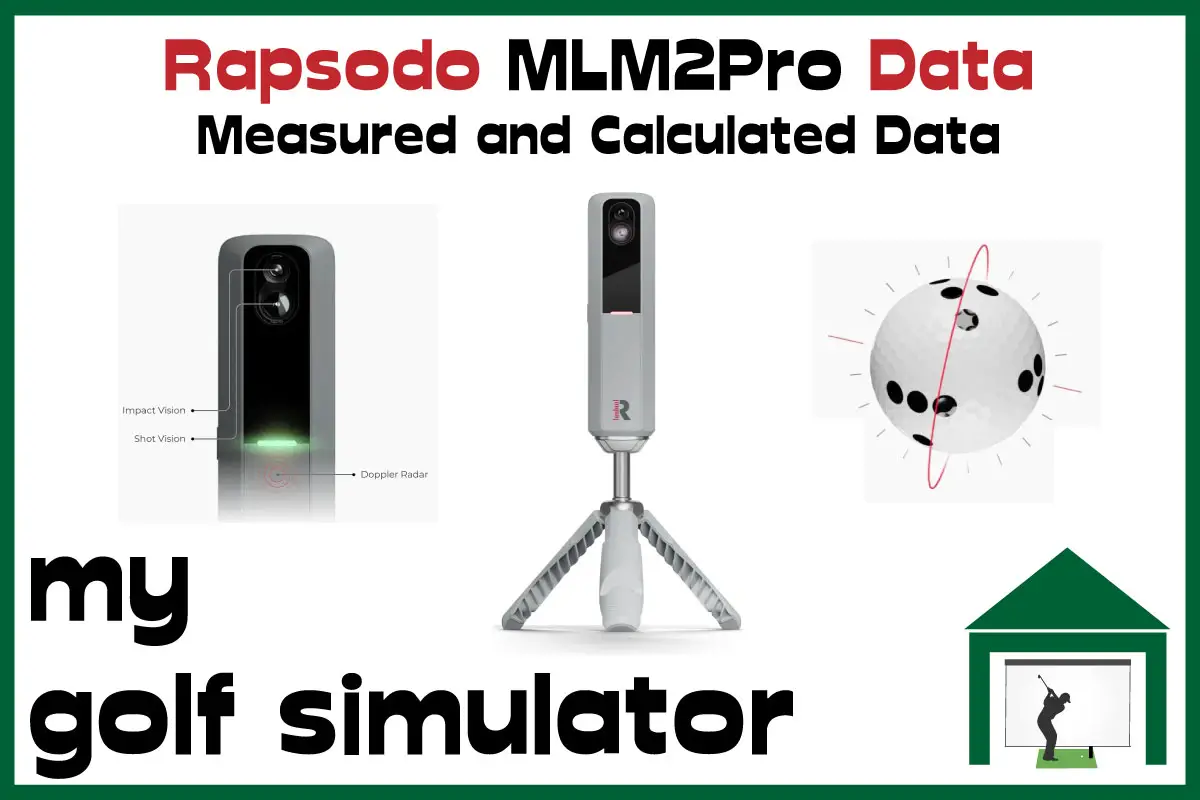 The MLM2Pro is mounted on a tripod that is placed behind the golfer and provides a birds-eye perspective of the golf simulator environment. On the very top of the device is alignment assistance as well as an LED light that cycles through a number of different colours. If you want to use many programmes and technologies at the same time, you can position a phone or tablet so that it is positioned beneath the front cameras.