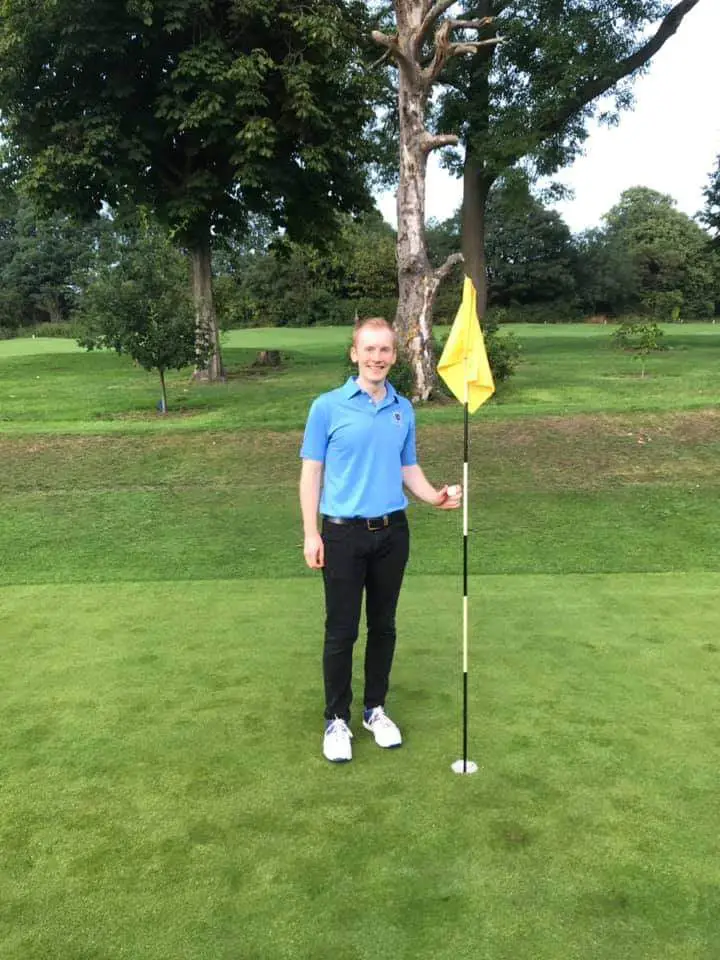 My Experience and Expertise in the Golf Simulator Industry
I have owned and operated mygolfsimulator.com since February 2020.
Over the last 3 and a half years, I have written extensively on the subject of indoor golf, golf simulator construction, and launch monitor technology. Over half a million words between published informational articles, one-to-one golf simulator consultations, and working closely with equipment manufacturers
My approach to this site has always involved a 'deep dive' into a subject, with highly detailed research, allowing me to present the best and most up-to-date information to the reader. I scour product information resources as well as customer reviews, customer troubleshooting, firmware update FAQs, product specifications, and more. This takes a significant amount of time, which has instilled in me a high level of subject knowledge. I could talk about golf simulator equipment all day!
I have designed and constructed several golf simulator builds from scratch over the last four years, each time allowing me to iteratively improve each facet of the build. I am working on a brand new build for late 2023 which will feature heavily on this site!
Alex's Golf Simulator Journey
I play off a 4 handicap but struggle to get enough practice time between work and the cold weather in the UK. I always wanted to have my own golf 'studio' at home. Then, a few years ago, I learned about golf simulators. Once I'd had my first session I was hooked! I knew I wanted my own!
The only problem is they can be expensive and require lots of space to build. I set out to learn all I could about the space requirements and equipment needed. I've turned what I've learned and my own experience into this site. 
My first simulator build was in the barn at my parents' farm. You can see from the image below that there were beams across the room that had to be 'accommodated' by my poor impact screen. This was less than ideal. I do think it was a creative way to get over my room dimension problems. I ran the risk of shanking one into the beam and getting a ricochet but I lived to tell the tale!
Late 2023 – Upcoming Video Content
Exciting news! I am currently (September 2023) building a brand new golf simulator in a larger space near my home. I am working closely with Carl's Place on this build. Look out for a wide range of video content that will illustrate the many concepts that a budding golf simulator owner needs to learn.
Why You Can Trust Me
My content mission through mygolfsimulator.com is to provide you with highly accurate, in-depth, yet easy-to-understand information about topics across the breadth of the golf simulator industry.
I often used to find golf simulator product pages featured only superficial and conversion-focused information, which didn't really scratch the surface. I have tried to improve the quality of information available to the engaged golfer.
My approach is to present highly detailed yet easily digestible information to the reader. Where I recommend products, I only recommend those that I truly believe will provide quality and value to the golfer.
My day job is as a doctor in the UK, having graduated from Newcastle University (with MBBS) in 2014. I work in a large emergency department in the North of England. I like to relax after work by spending time with my son, who's learning to love golf too!


Testimonials
"Simulators and design can be a challenging task. As a high school golf coach I knew what I wanted but didn't know exactly how to get there.  Alex has been instrumental in effectively laying out, designing and implementing our school's golf laboratory for our kids.  He has taken the blank canvas we were given and step by step walked us through everything we have needed.  He is very attentive to detail and his communication has been great.  I look forward to continue to working with him in the future to meet all of our golf instruction needs."

Clayton Morgan
Clinton Massie High School golf coach
Clarksville, OH
"I asked Alex for help with designing a backyard shed-style golf simulator. I had lots of questions, and there are a lot of considerations to make. I wanted to make sure things were perfect before moving forward with the design and realizing when it's too late that something wouldn't work or would be less than ideal. Alex has so much experience with the golf simulator industry and is a wealth of knowledge. He thoroughly reviewed my initial designs and made important recommendations that ensured the outcome will be great. He was not only super pleasant to work with, but generous and thoughtful with his time and insights. I'd highly recommend working with him should you need help with anything related to the golf simulator space. You won't be disappointed!"

Jon R
Charlotte, NC (US)
Company and Contact Information
mygolfsimulator.com and all related social media accounts are the property of Awonline LTD.
Business Address:
71-75 Shelton Street, London, WC2H 9JQ, UK
Contact Email
Get in touch with me at mygolfsimulator@gmail.com

Affiliate Disclaimer Information
On this site you'll find articles on all aspects of building a golf simulator. I will also link to other sites where you can buy some of the simulator components. Some of these links may be affiliate links, which means if you click them I gain a small commission at no extra cost to you. This really helps out me and my site so thank you in advance!